Lymphatic drainage – the right path to good health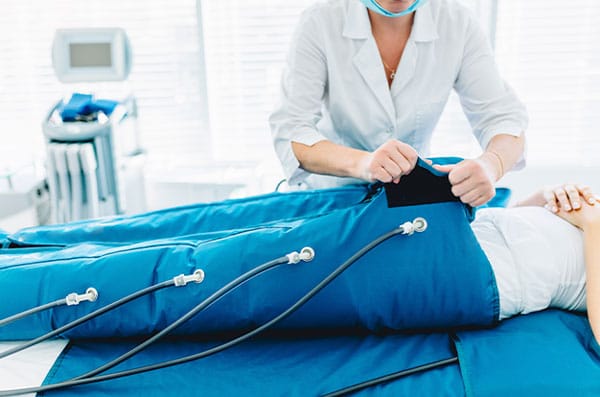 One of the serious problems affecting the health and good physical shape of both women and men is insufficient physical activity. Just think about how much time we spend sitting in front of the computer in the office? Or people whose occupation requires a long time stand without being able to move… Immobilization is the worst enemy of our health and our body shape. When we sit or stand for a long time, our muscles do not perform rhythmic contractions that help improve blood and lymph circulation but work in a static mode, which leads to stagnation in the body and the occurrence of pain syndromes. Another cause of lymphatic stagnation is tight-fitting clothing, which creates conditions for lymph flow disruption. Therefore, lymphatic drainage should be an integral part of the lifestyle of any person who does not have enough time for good physical activity.
Lymphatic drainage is a physiotherapeutic procedure that helps to improve lymph flow in the human body and remove excess fluid from the intercellular space. The benefits of this treatment method are numerous – it eliminates chronic fatigue, helps body detoxification, reduces swelling, eliminates headaches, improves immune protection, reduces cellulite, slows the aging process, and prevents many diseases. Of course, depending on the specific issues of each client, lymphatic drainage can be combined with other therapies to achieve excellent and long-lasting results.
Contraindications
Lymphatic drainage, like any other physiotherapy procedure, has its contraindications: oncological and cardiovascular diseases, thrombophlebitis, diseases of the thyroid gland, enlarged lymph nodes, skin infections, etc.