Musculoskeletal Disorders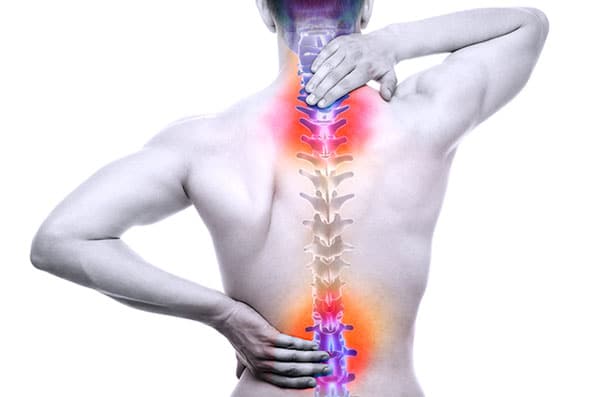 Back, neck, and limb muscles pain affects mainly young people and women subjected to severe physical and mental stress. In addition to paroxysmal pain, patients often complain of general fatigue, stomach pain, or migraine. The pain syndrome can be attributed to:
1. Degenerative spine disorders, disc herniations
2. Osteochondrosis, traumatic injuries
3. Endocrine, metabolic, and oncological disorders
Lately, chronic pain is often reported in cases of depression, hypochondria, and anxiety. In order to undertake proper treatment, the necessary tests must be conducted:
1. X-ray – routine test, but unfortunately it has value only in degenerative spinal changes.
2. EMG and ENoG (Electromyography and Electroneurography) – nerve conduction and impulse propagation along motor and sensory nerves – indicative of root damage to peripheral nerves with characteristic low back pain.
3. Doppler ultrasonography – estimates the blood flow and circulation in the limbs.
Self-medication is often sought through painkillers, which have a transient and weak effect. The treatment of these diseases is slow and difficult. The earlier these conditions are diagnosed and treatment is determined, the faster the symptoms respond and the disease is prevented. With the development of new technologies, modern medicine has found a non-drug solution to the problem, namely – laser therapy combined with ozone therapy. The method is developed and applied at the Laser Medical Center in Plovdiv. The results are astounding! After only a few laser procedures, the elasticity of the intervertebral discs improves and the degeneration of their capsules is reduced. The pain subsides, muscle tone improves, and numbness disappears. Laser therapy and ozone therapy are becoming primary methods in the practice of many doctors around the world. It is often the only solution to persistent and excruciating low back and back pain.